A trip back in time
The Old Neighbourhood

My parents and I went back to the old neighbourhood
And was surprised by change
Everything was different
Shelters being built, layouts all rearranged.

The old playground that used to
Fill my childhood whiles
Now no more, not even
A brick, a swing, a slide; none.

The sound of children, the shrillness of cries, laughters
Now deafening silence, only the rustle of the leaves and the whispering wind
The hustle and bustle of Saturdays
Now just another lazy afternoon, dead.

Change.
Oh how i hate it sometimes.
4 years was all it took.

-------------------------------------------------------------------------

The Old Coffeeshop

I remember
the old coffeeshop
my mom used to
buy our breakfasts from.

I remember
the old coffeeshop
that used to sell
my favourite traditional food.

I remember
the old coffeeshop
that is always filled up
with customers day and night.

I remember
the old coffeeshop
the rush of all the waiters
taking orders and bringing food to our tables.

I remember
the old coffeeshop
now empty and
filled with the lazy hours of the afternoon.

-------------------------------------------------------------

Reminiscence

All my 15 years
I've lived in a noisy neighbourhood
Filled with children's voices
Of their parents exchanging the latest gossips.

I used to haunt the playground
Every 5pm till 6.30pm late in the evening
Coming home just in time before
The call for prayers over the radio at around 7 plus at night.

I remember the amount of space
I had for my bedroom
Of which I share with my little sis
A queen-sized bed with a single blanket.

I remember the fights we had
Over simple things as to which side
To sleep on or the length of
A single blanket each should possess.

Now after 4 years of moving out
I've realised the sentimental values
I have for my dear old noisy neighbourhood
Now as silent as the sound of the dead.

The playground now no more in existence
Just a flat piece of land
With no telling what the designers have in mind for
I have lost the memory to Change.

My bedroom now 1-and-a-half times
The size of the old bedroom I had
And now I call it my own
My sis has hers next to mine.

We now have a single bed
A blanket to call our own
Likewise for the rest of the things we have
We still have occasional arguments as I show my affections.

Now everything's changed
Fond memories dissipate
A shantytown of a neighbourhood
I used to call home.
Saturday, July 02, 2005
The Great Illusion
i came to show you how i feel;

give my support when i know
you don't need it
give my heart when i know
you're going to break it

did you even see me
when i was there?
did you even notice
or even care?

i dressed up for you
thinking you'd be impressed
i was there for you
and trying not to make a mess

i saw you when you were invisible

guess now
i'm the one who's invisible
'cos i'm right here
but you don't see me......
Wednesday, June 08, 2005
im in love...
im in love with a man
who doesnt know
how much
he's worth to me.

im in love with a man
who doesn't know
how many countless nights
i dream about him.

im in love with a man
who doesn't know
how he weakens me
whenever he's around.

im in love with a man
who fills me with
wild desires and
romantic fantasies

im in love with a man
who is the
perfect gentleman
a girl could wish for

im in love....im in love...im in love...
Friday, May 13, 2005
lay still..
lay still my sweet
await my kisses
these lips have thus longed
to drown in yours
let us embrace
passionately
let us entwine
like stubborn vines
warm hearts beating
cheeks flushed
hands clammy
cold shock courses through me
too long have i waited
this moment
finally
now hush
lay still be calm
let me hold you in my arms.


All about ME


Name: Siti Hawa
DOB: April 4th 1986
Schools: Princess E Primary, Bt Batok Sec, JI/MI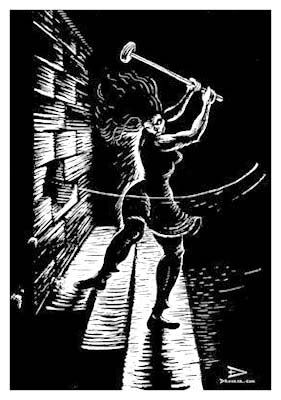 LINKZZZzzz

My other BLOG
My ARTWORKS


-

Blogspot